Does anyone know what the Rules Syntax is for the new Email Notifications on ESPEASY V 2.0?
I think the command is "Notify" but i'm not sure what is supposed to go after that.
Also, what is meant by domain in the notification setup page?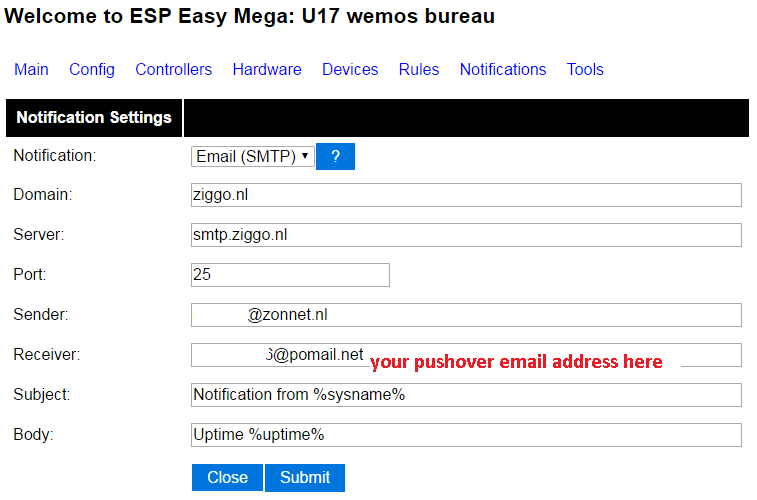 I really appreciate the help.