Hello,
i have a DS18B20 and it is working fine.. except every now and then it jumps extremly..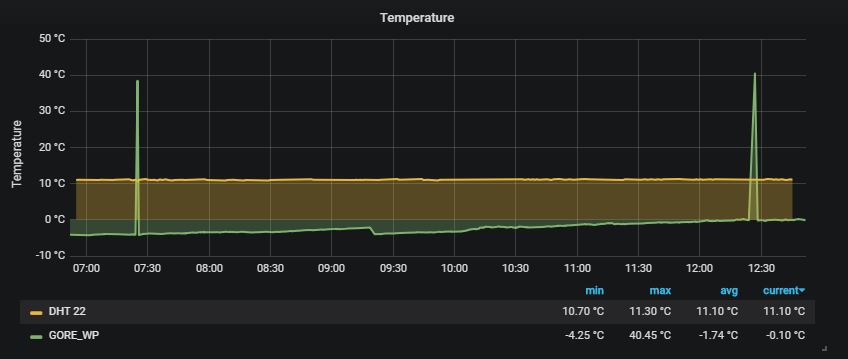 the cable is about 7 meters and it is not thin
i use the standard resistor.. should i use something else? it is 5V supply.
It doesnt bother me except the problem with the graph then. can i say to ESP EASY to ignore unusuall values?
Thanks
Petar