SHT1X
From Let's Control It
Introduction
The ESP module can read a SHT1x (SHT10, SHT11, SHT15) temperature/Humidity sensor using it's custom protocol.
Hardware
The SHT1x sensor needs to be connected to two selectable GPIO pins. These pins can be configured on the hardware tab.
---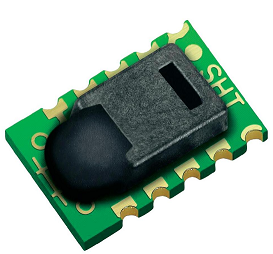 ---
Software
Custom Sketch
ESP Easy
Use the device tab on the ESP Easy webinterface and create a new task by editing one of the available tasks. Select "Temperature & Humidity - SHT1X" from the dropdown box.


Enter the IDX found in the Domoticz device page. Select the two GPIO pins that are connected to the module. That should be all.
Optional settings